Online Booking System
Our custom built online payment takes the stress out of chasing and collecting money – You can invite your guests using a link, they can then add themselves to the event and pay deposits online.  You can see all guests that are attending and what they have paid!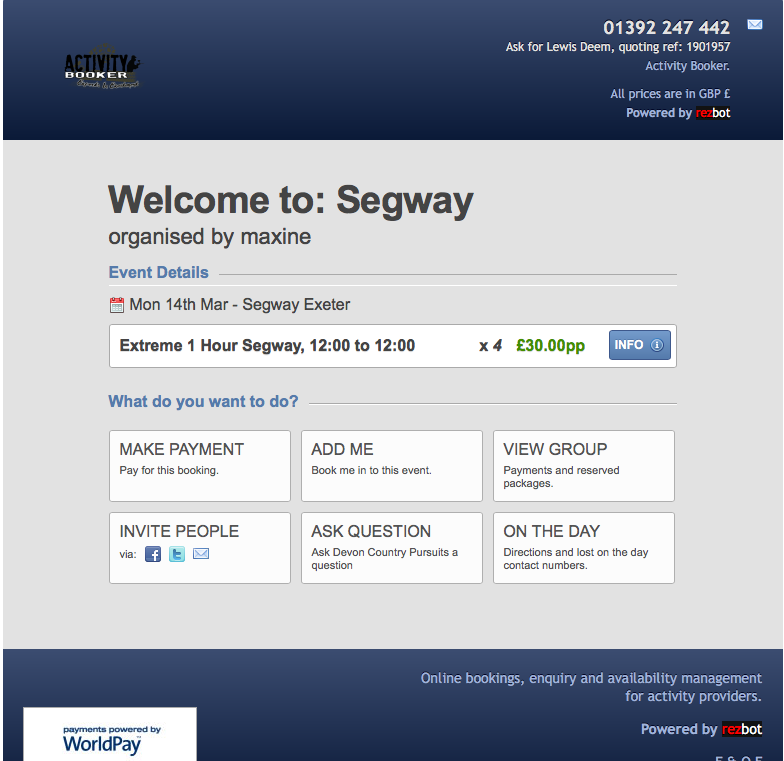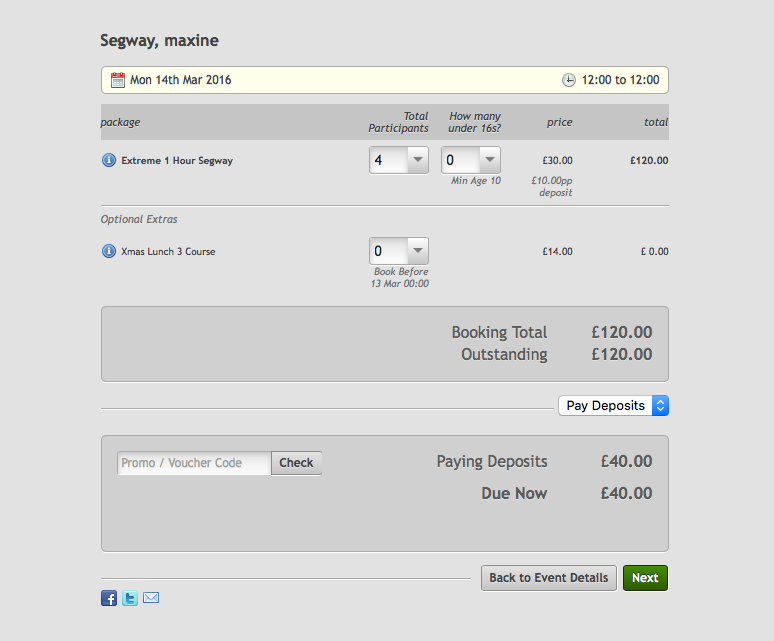 You can also ask our team questions about your event, find directions to your activities and all events.